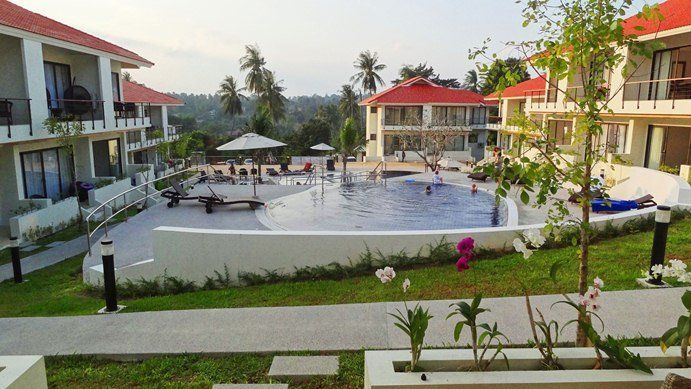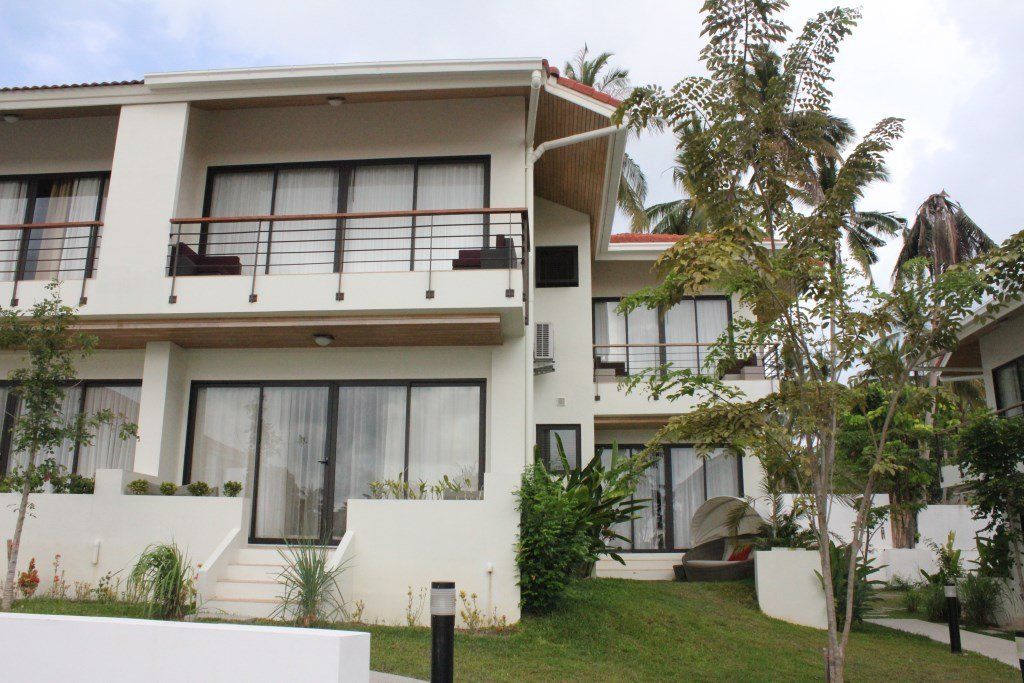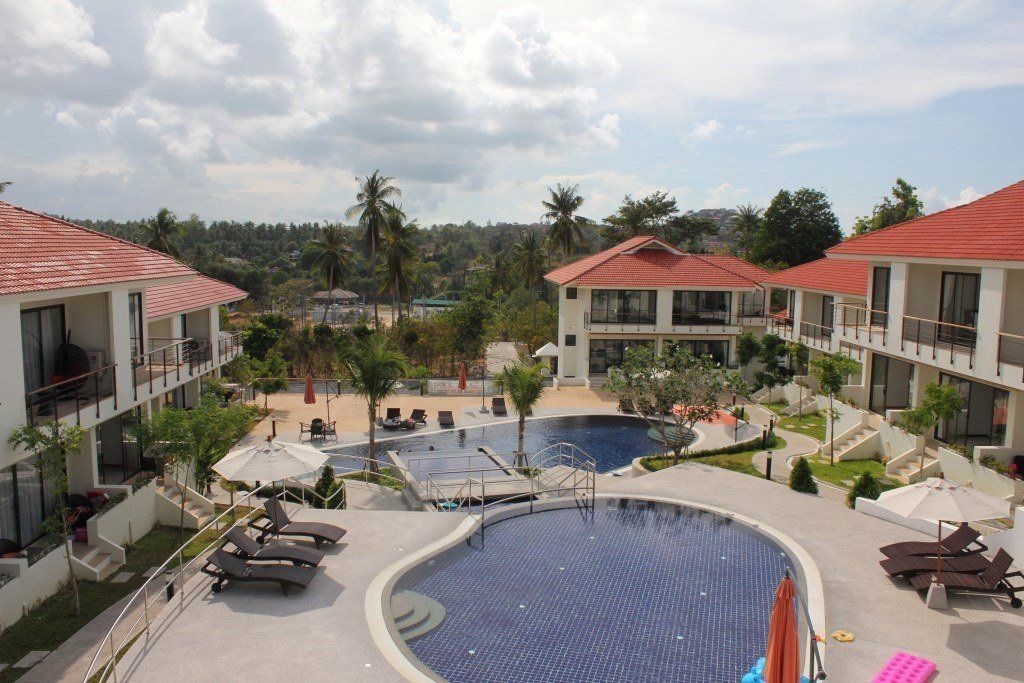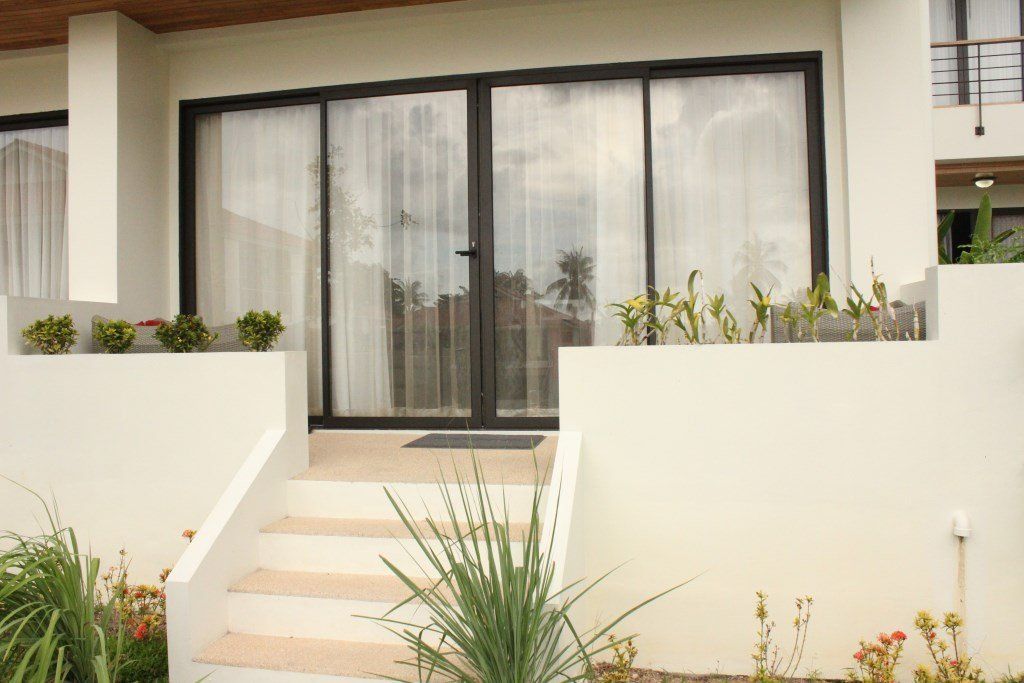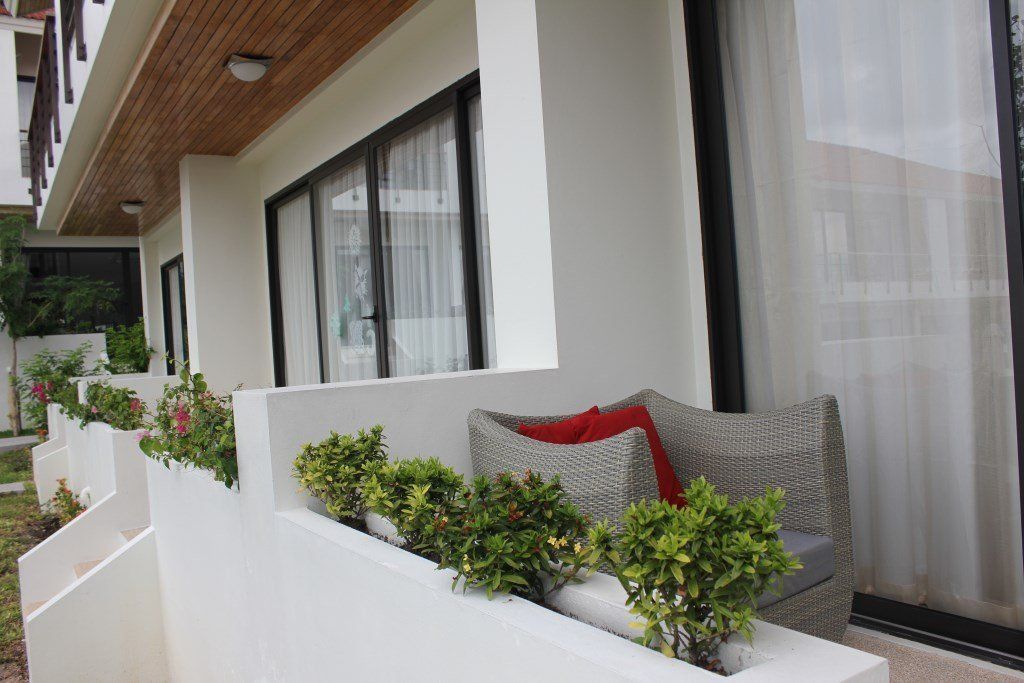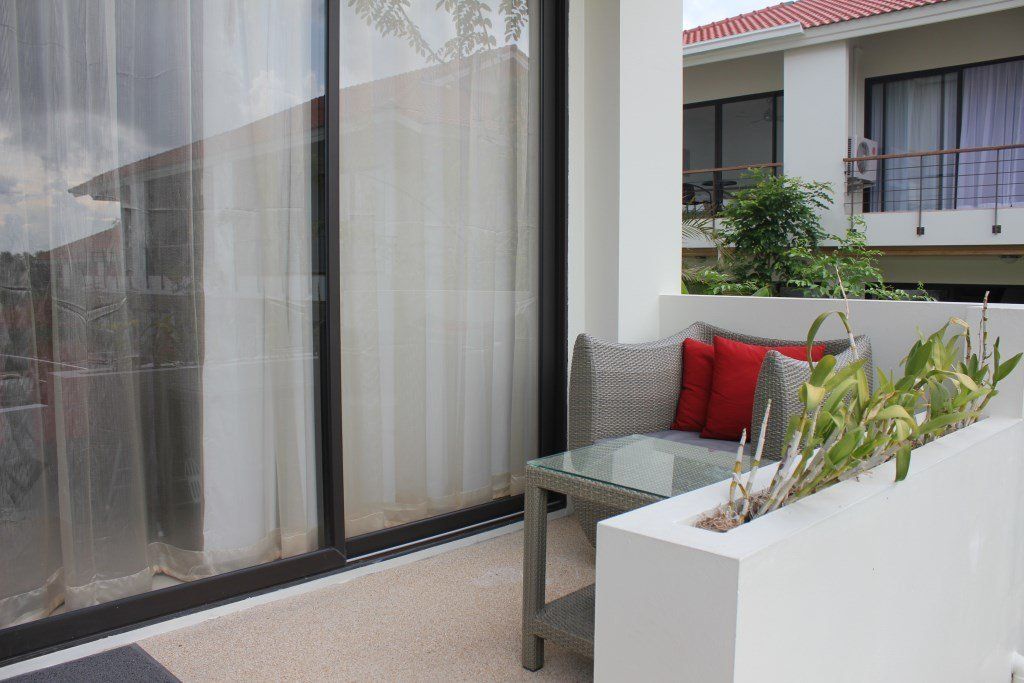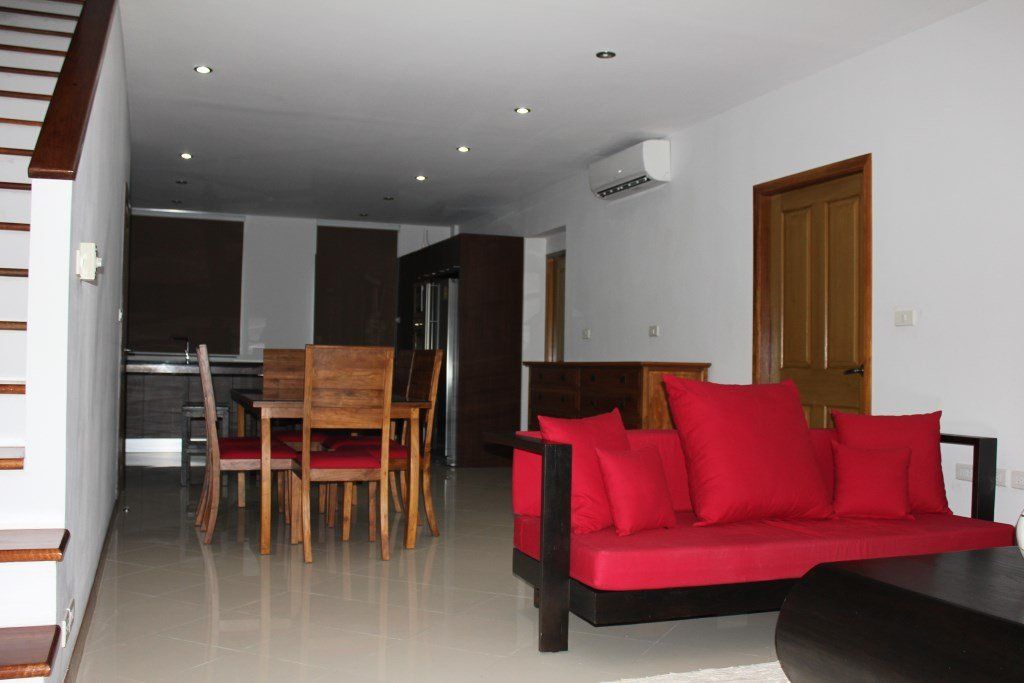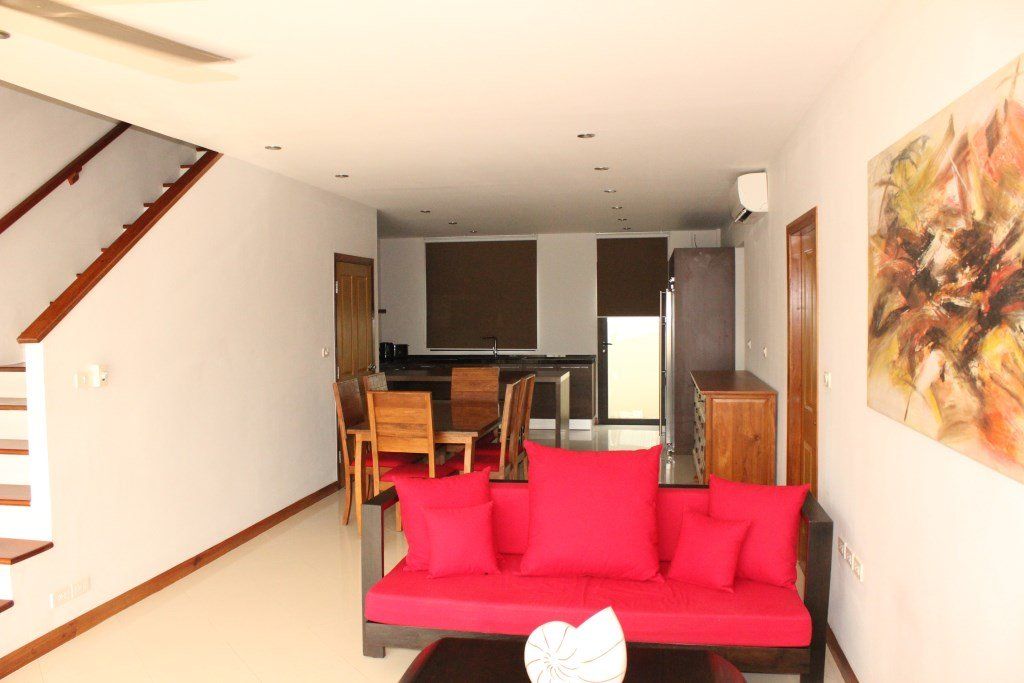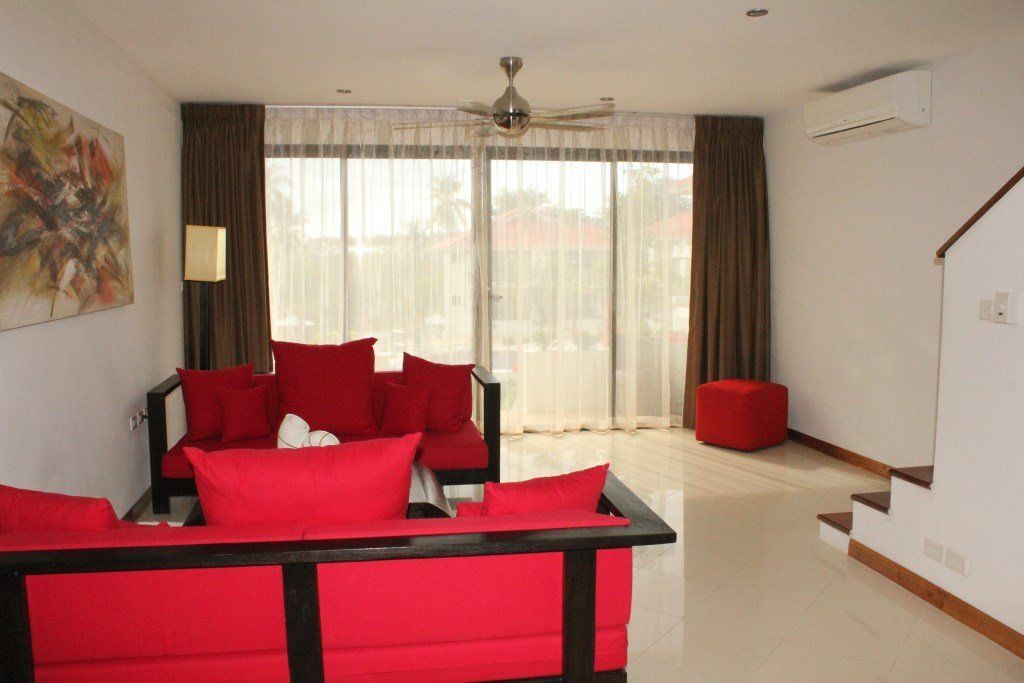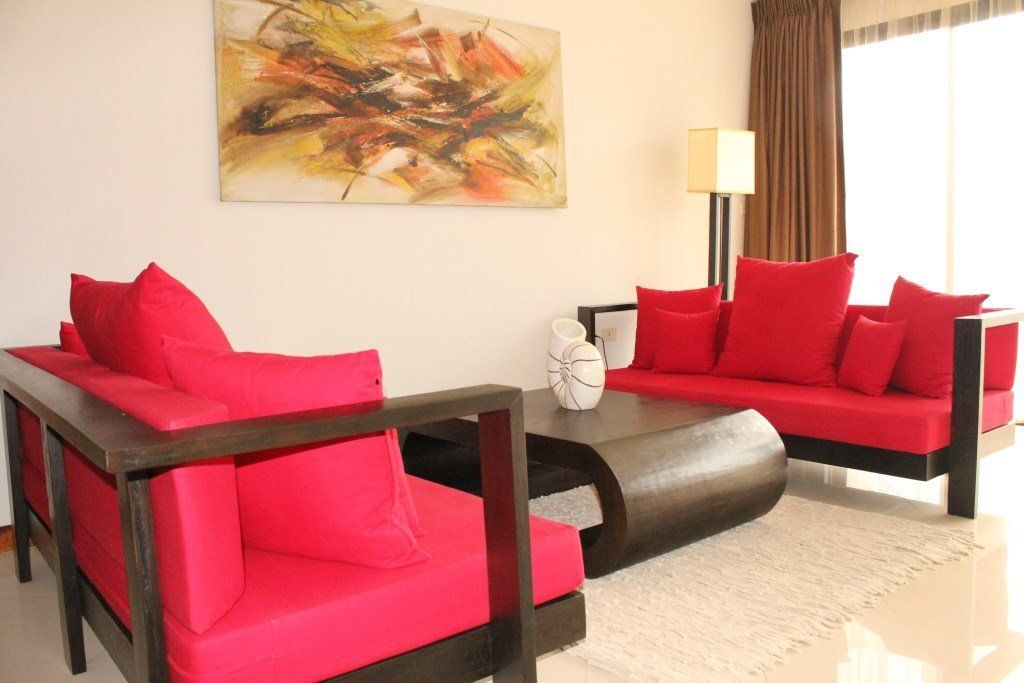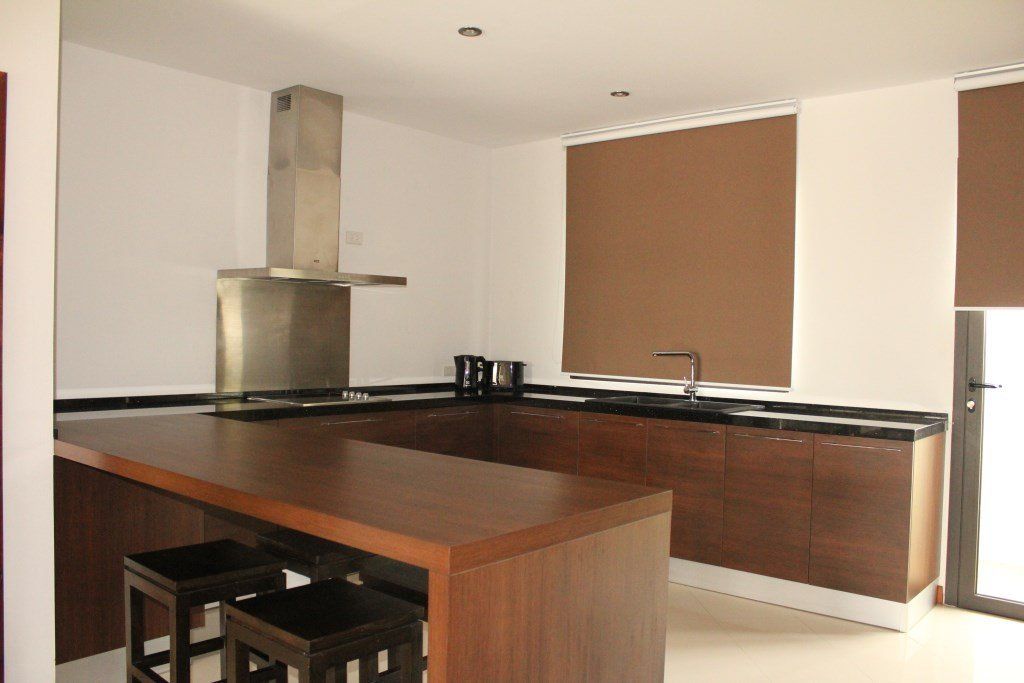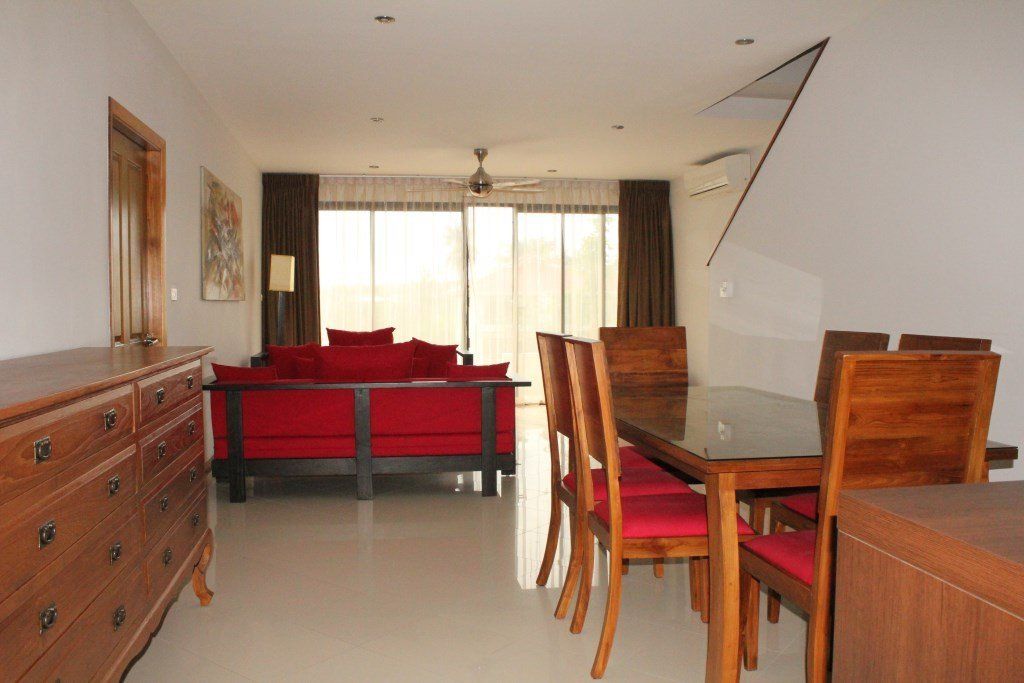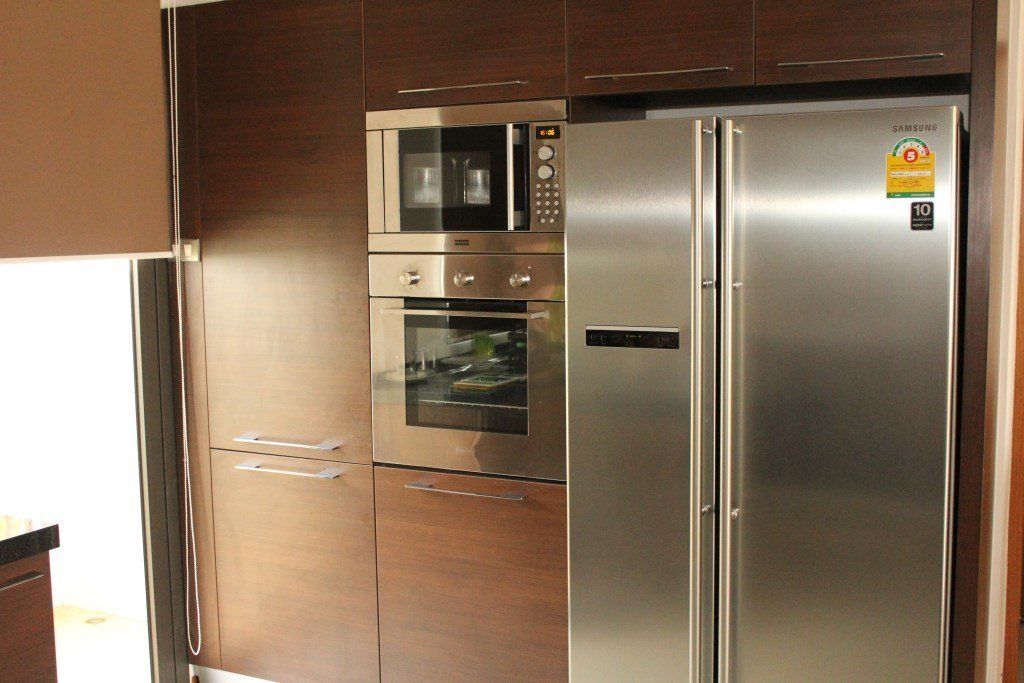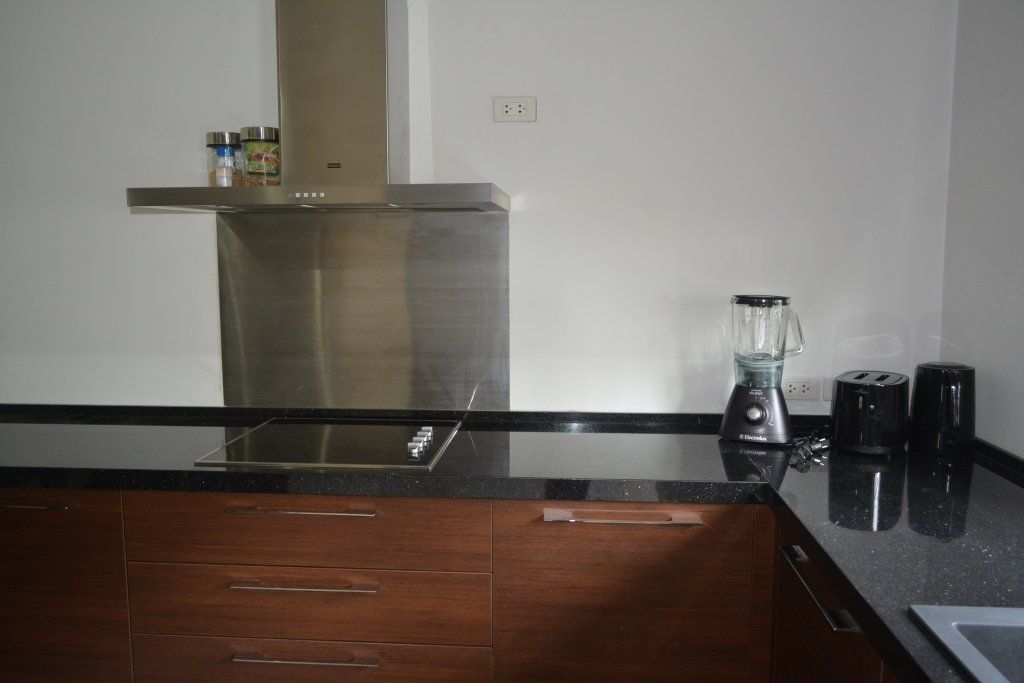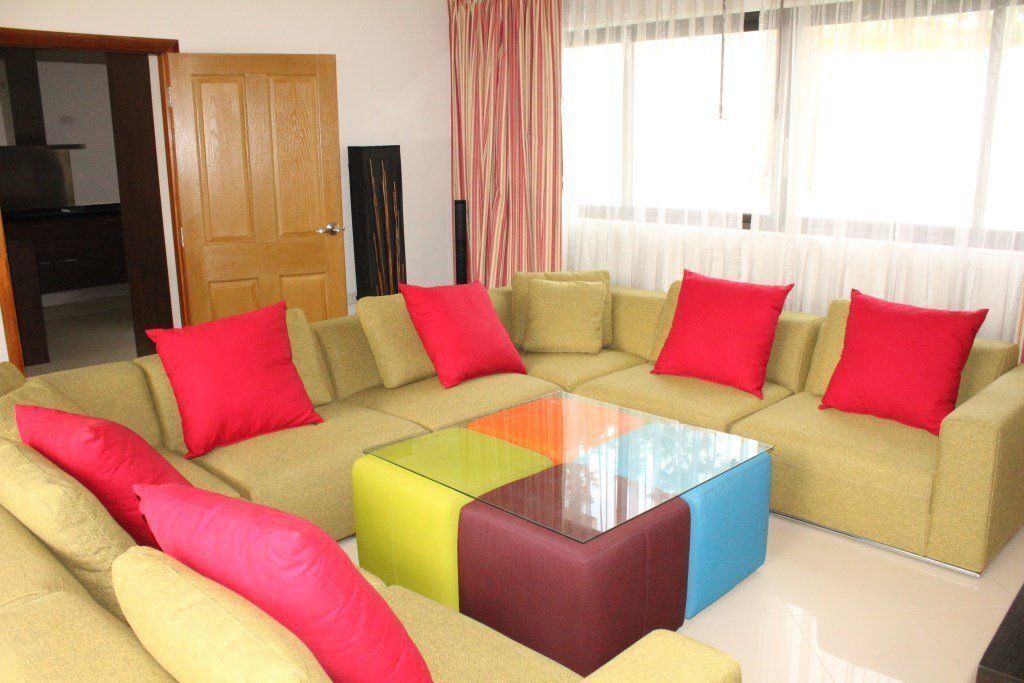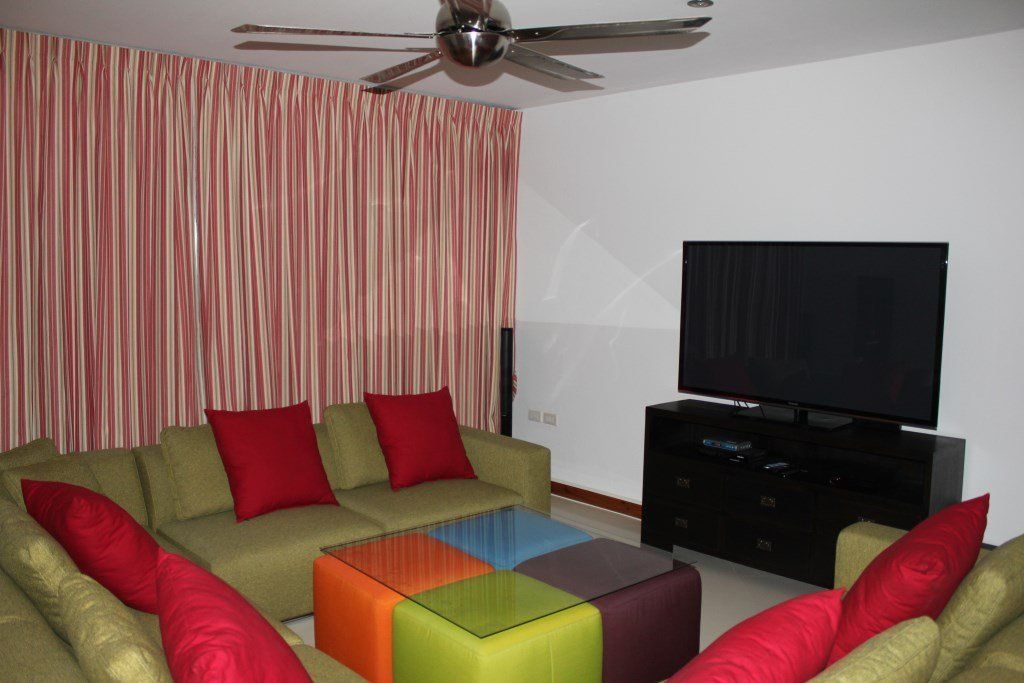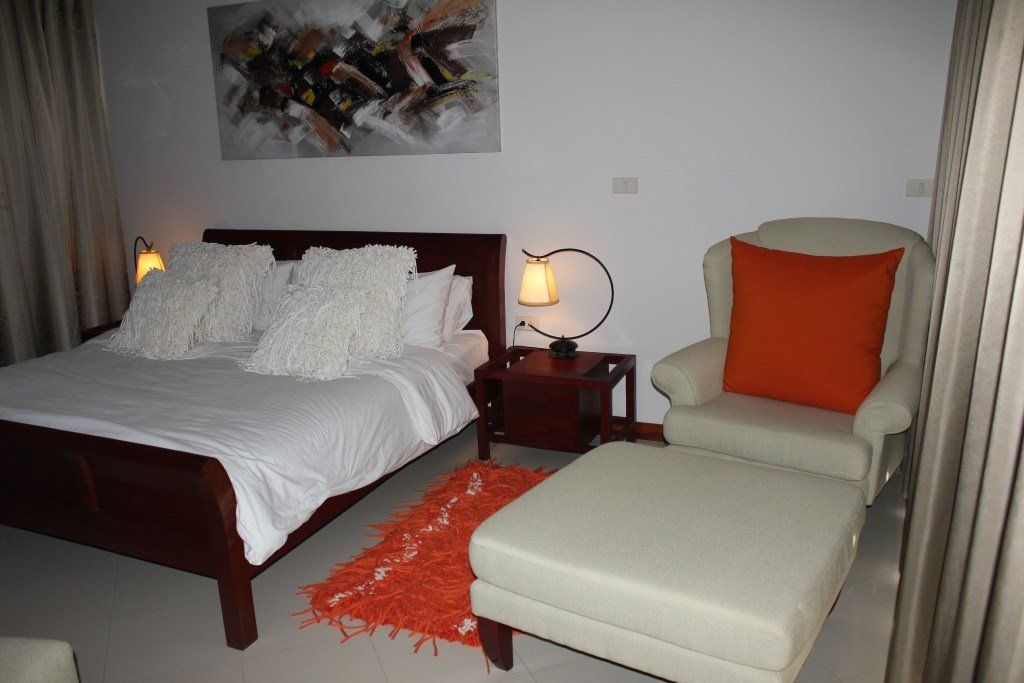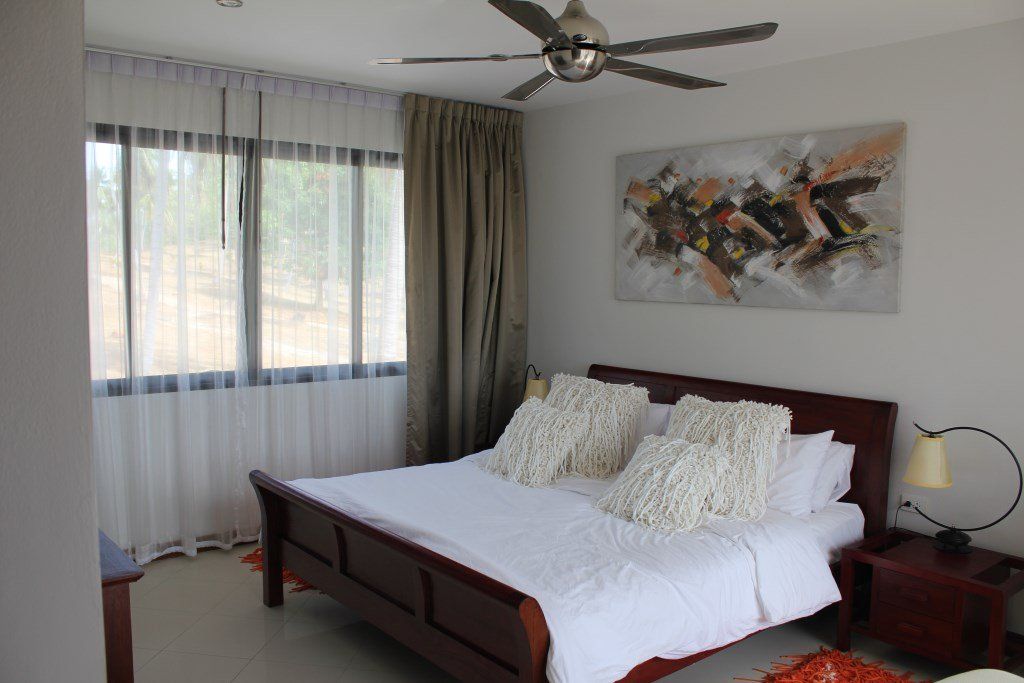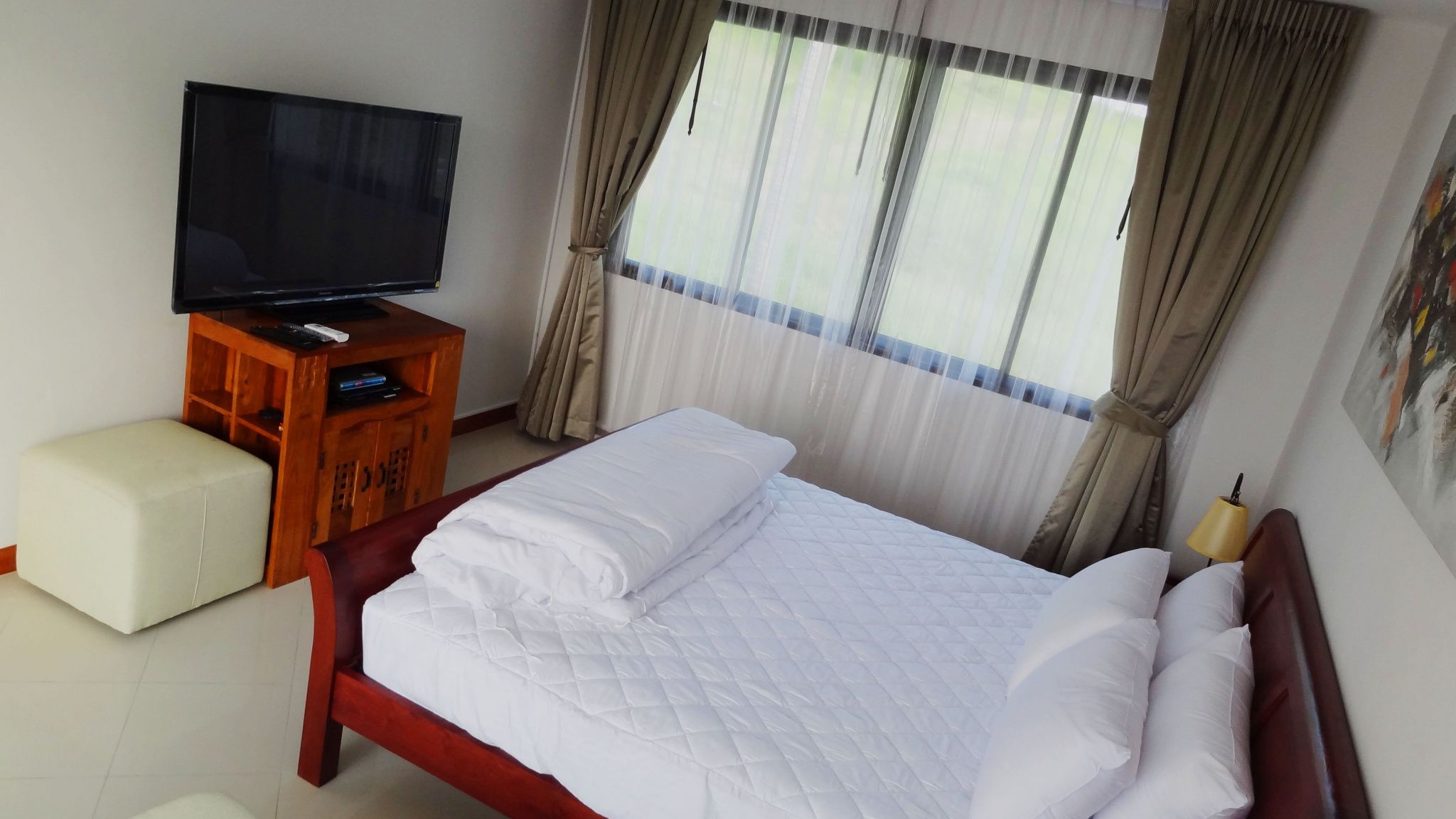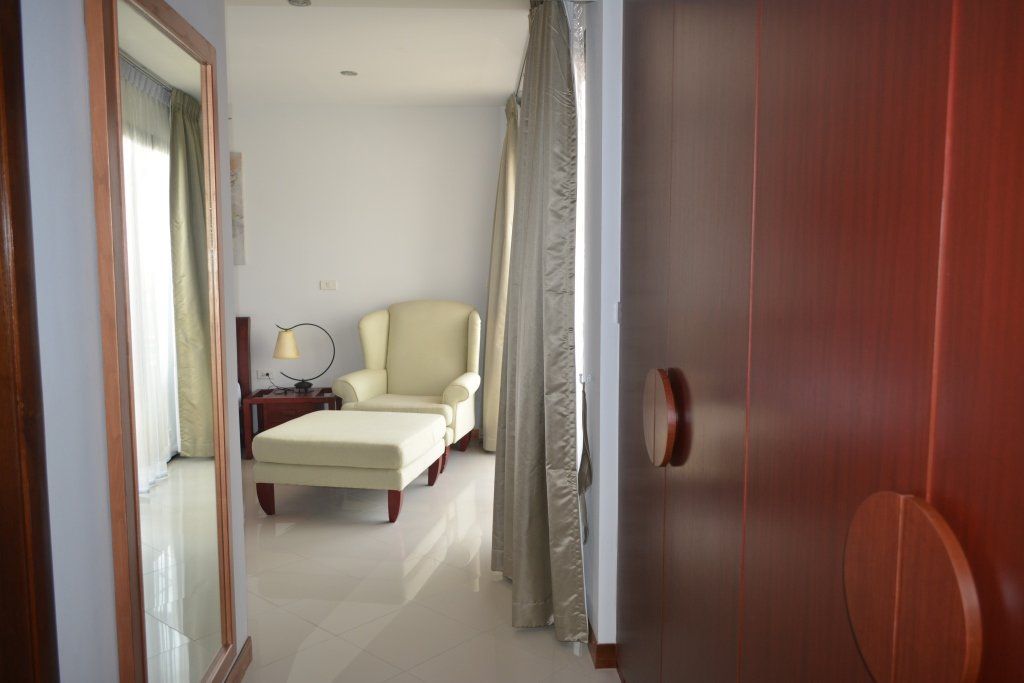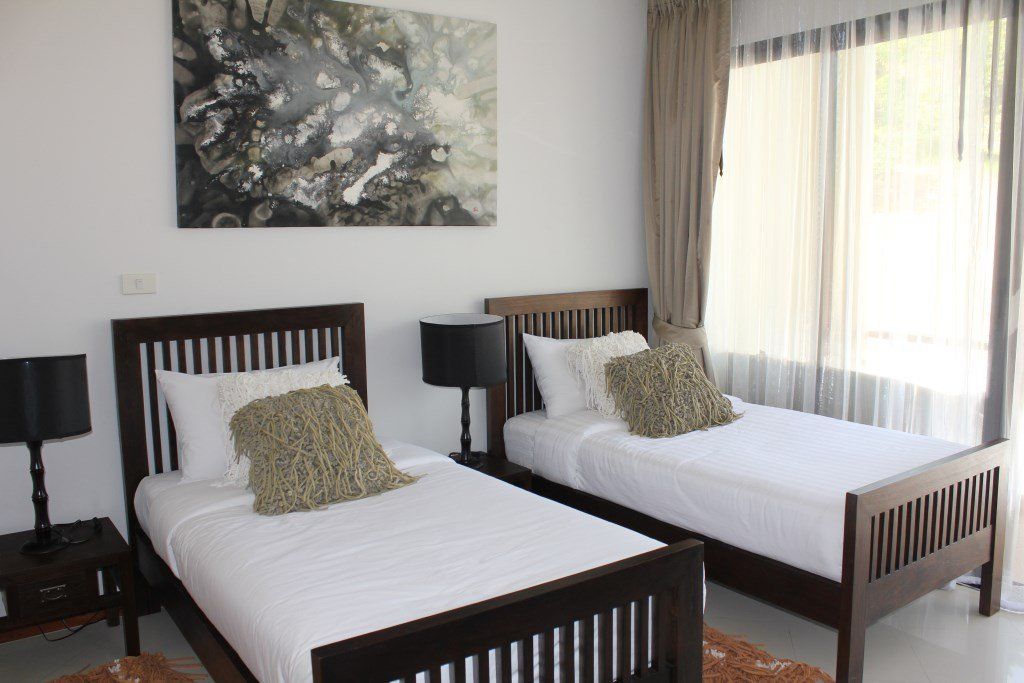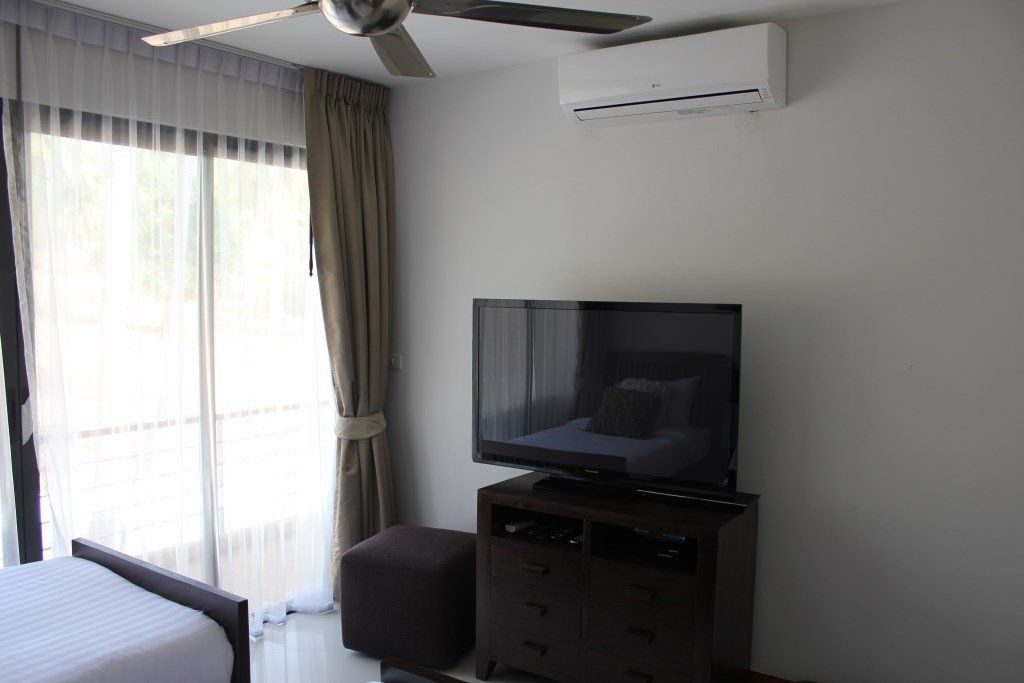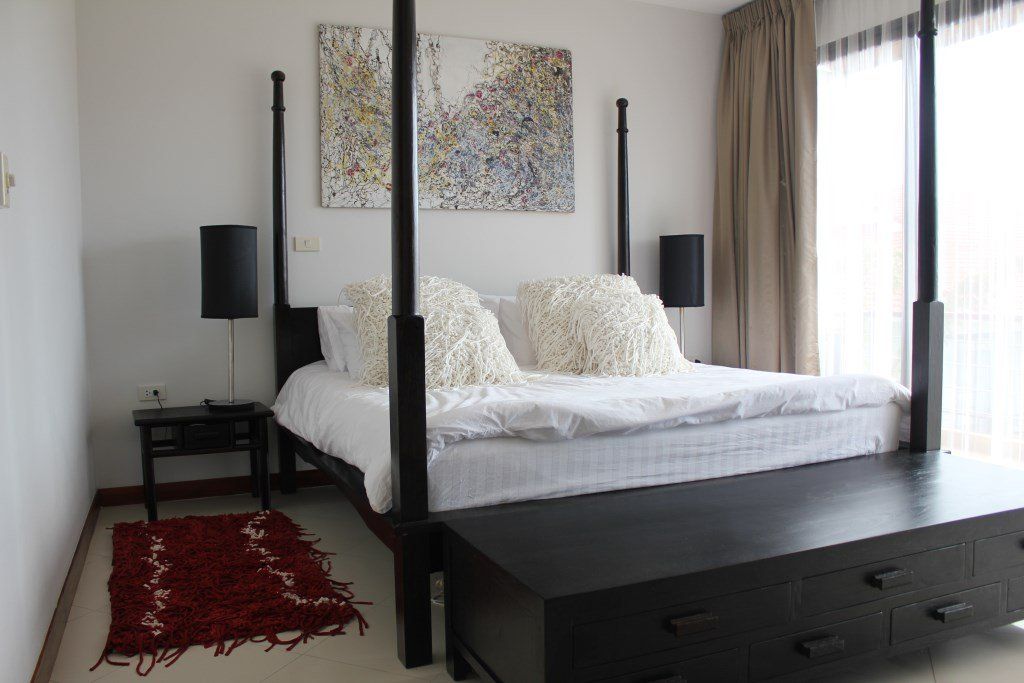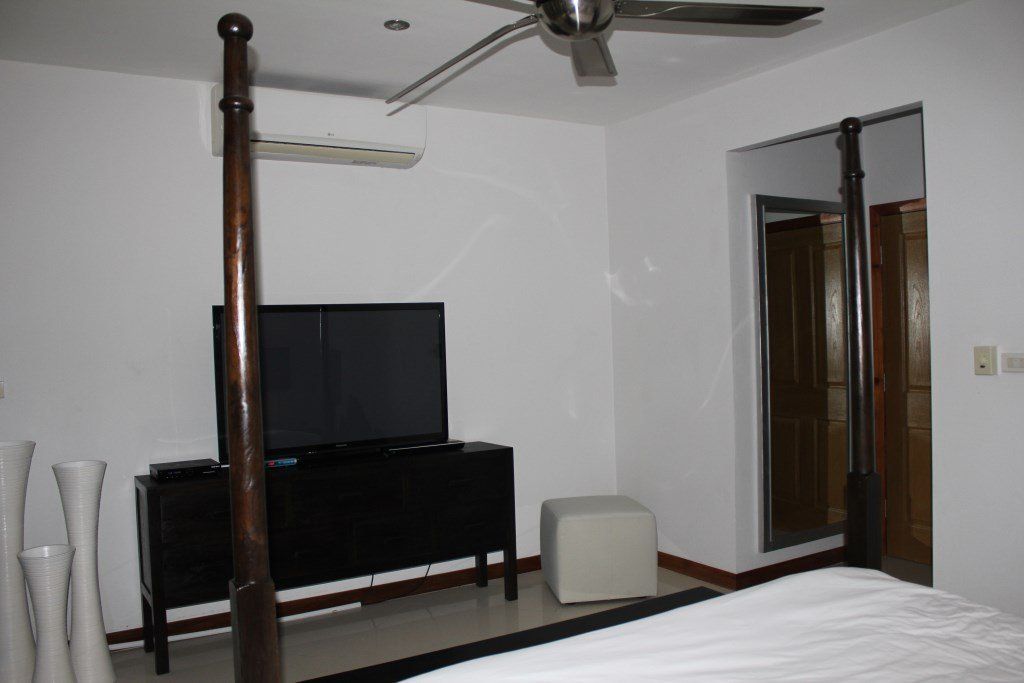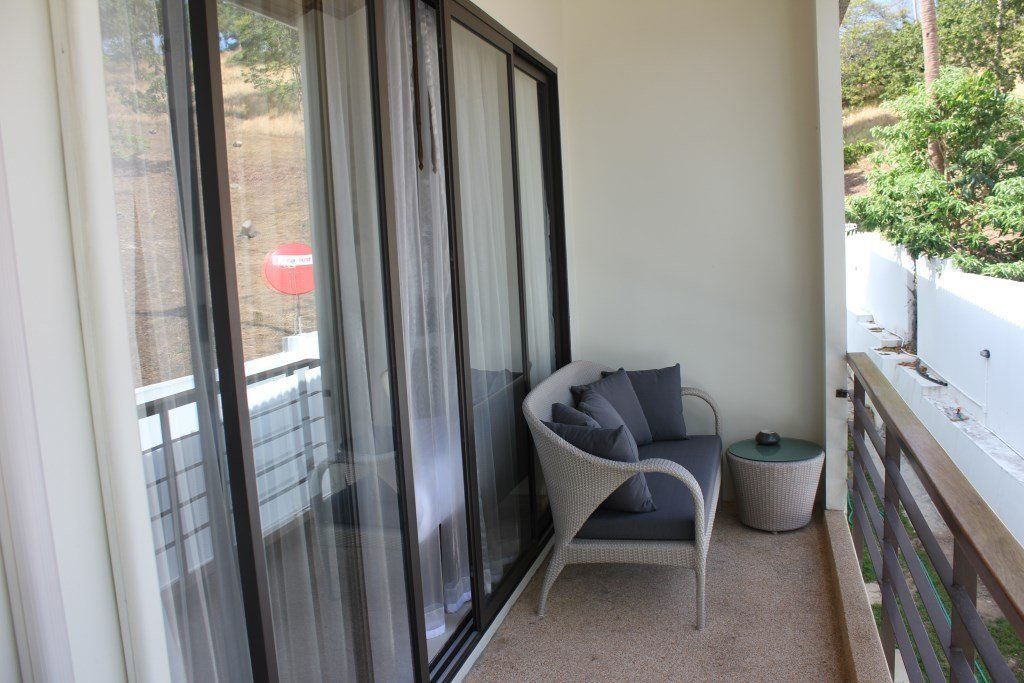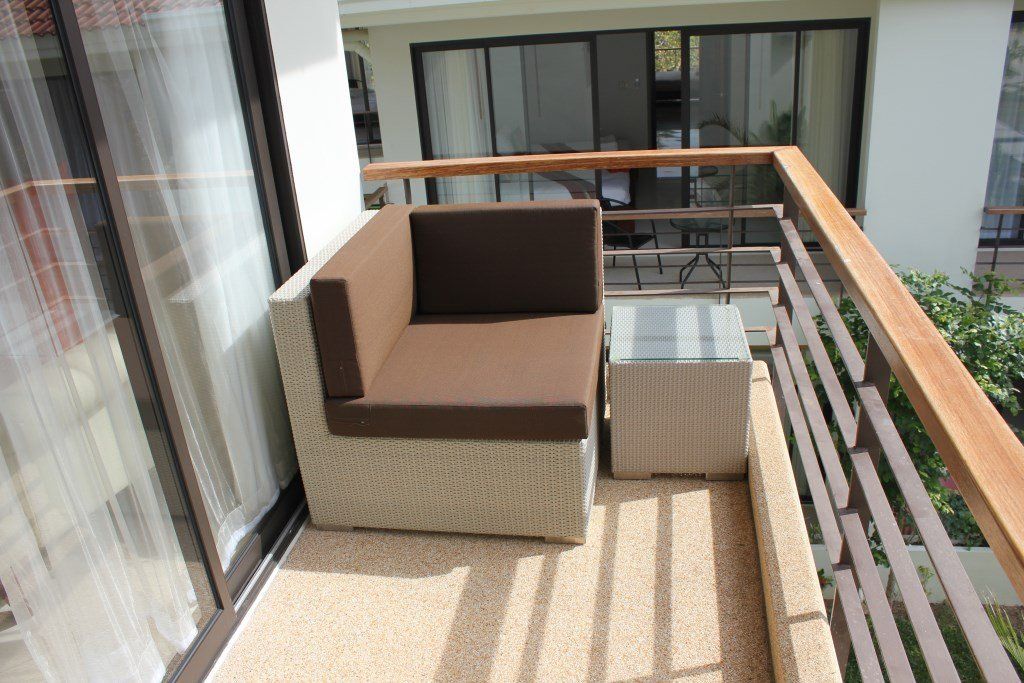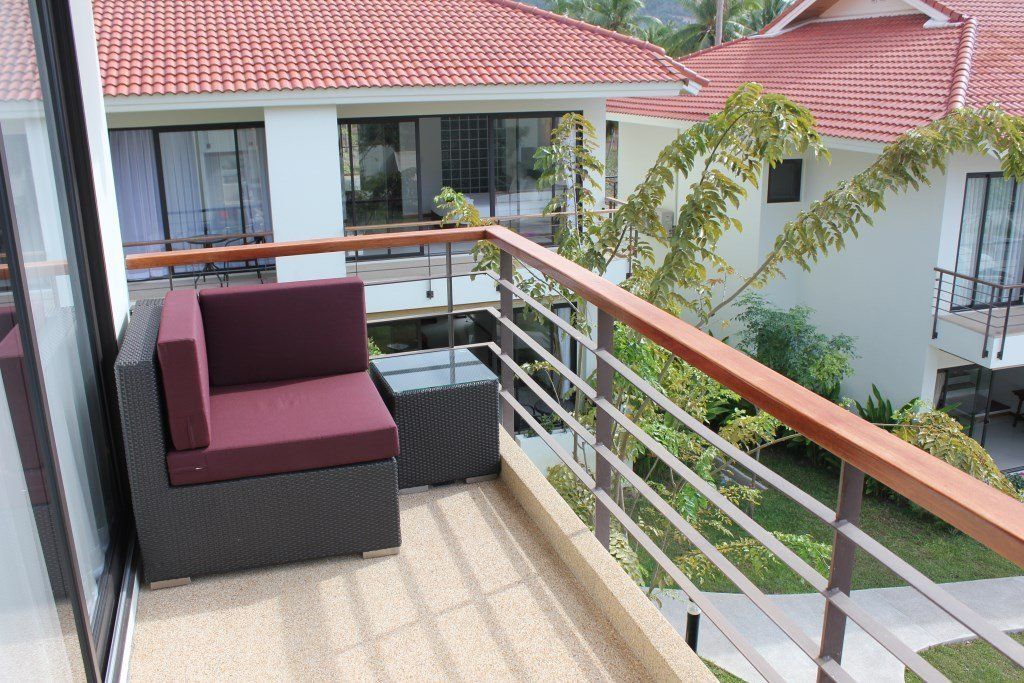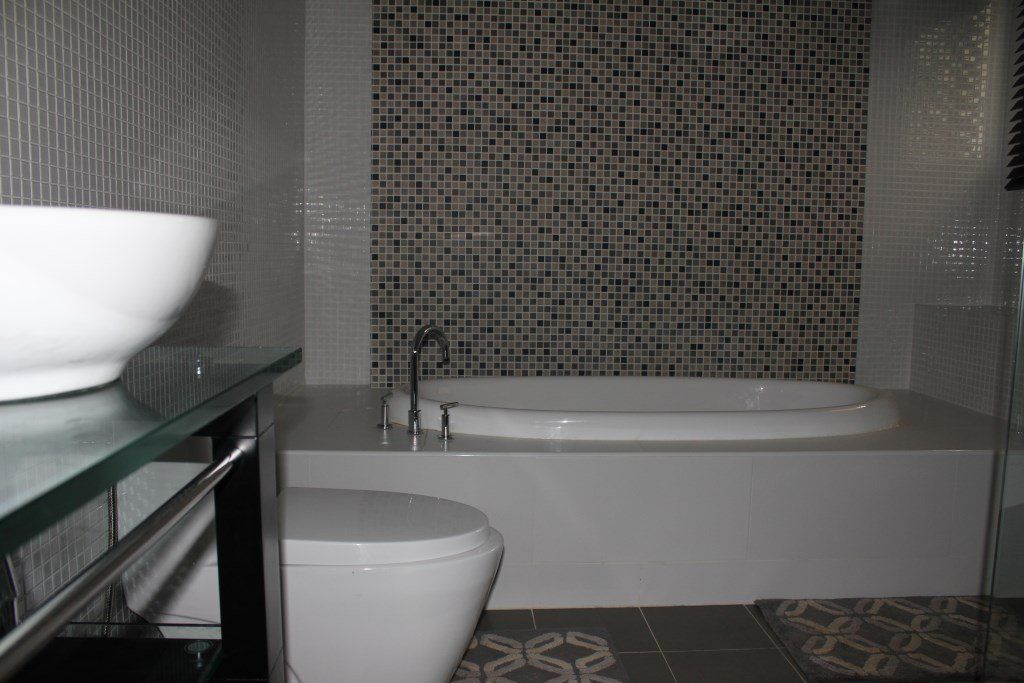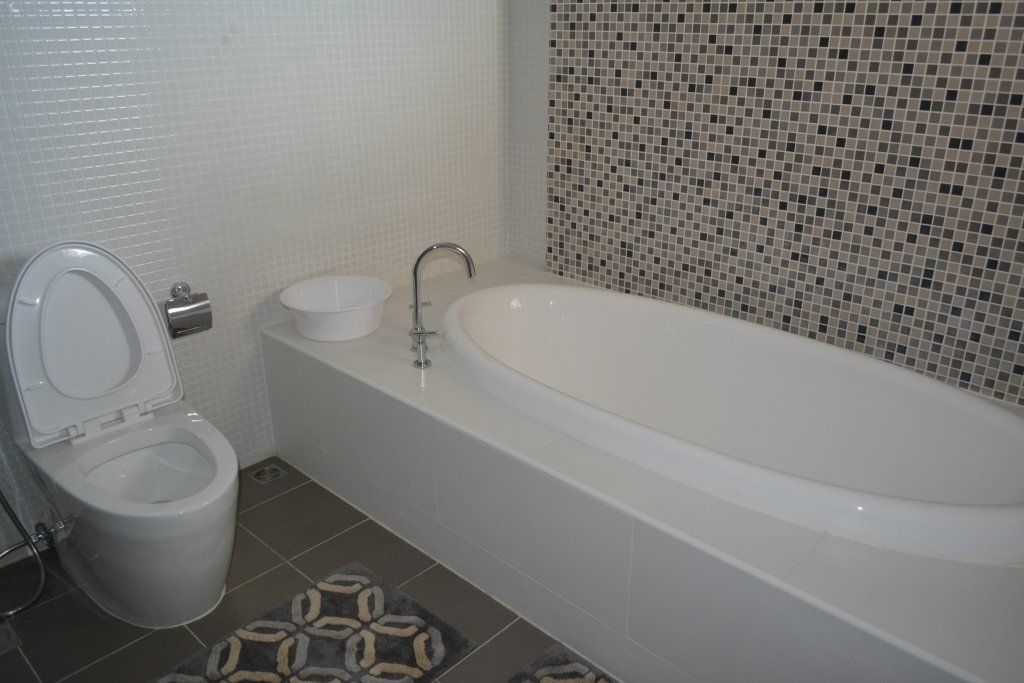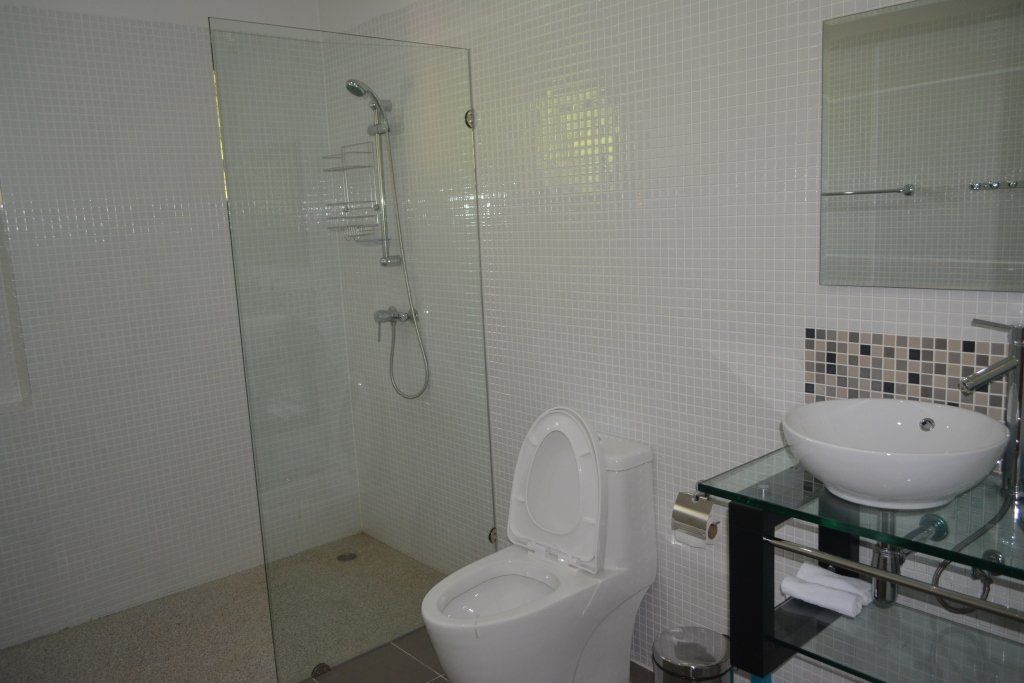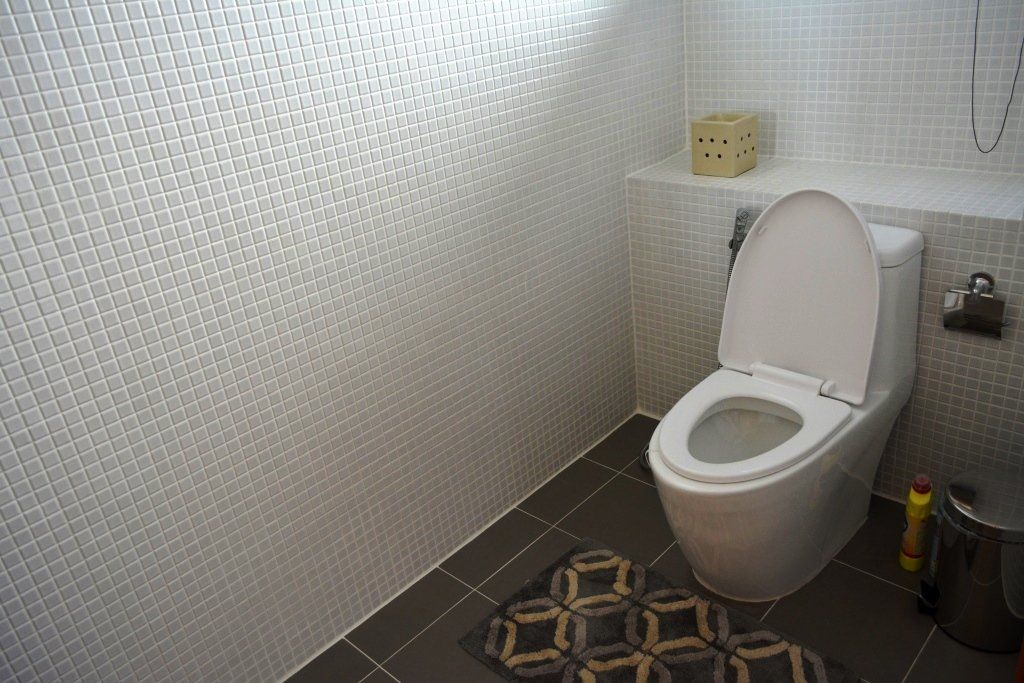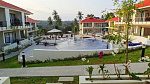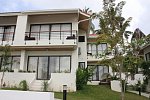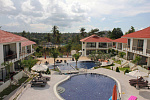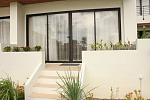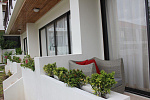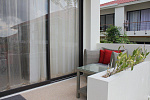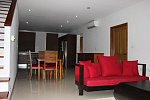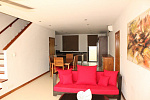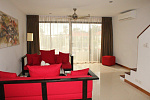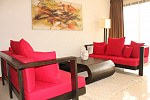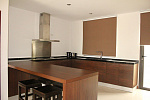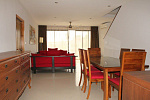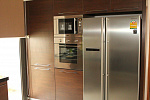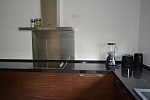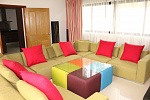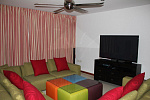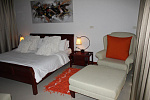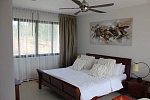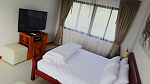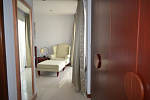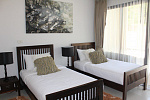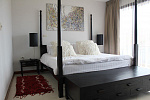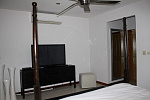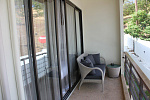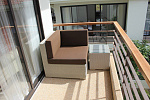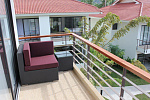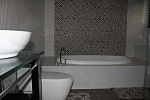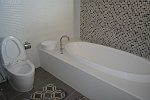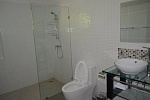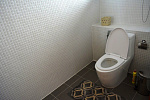 Price per month:
90 000

฿
This lovely contemporary two level house is part of a private residential complex with 24-hour security. The property has an abundance of exotic palm trees and other tropical plants. There is a large communal pool with a waterfall and a separate pool for children. The complex is located in Choeng Mon , on Samui's north east coast, and within a walking distance of the beach - just a 7 minute walk in fact. Numerous cafes, restaurants and shops line Choeng Mon beach and main road, which is handy for visitors to Samui. If you are looking for entertainment lively Chaweng is a mere 5 minute drive; in 10 minutes you can get to to get to major shopping centres, such as Big C, Macro, and Tesco Lotus.

The design of the townhouse features clear lines, soft coloured interiors with bright but tasteful accents, and stylish furniture and finishings. It is obvious from first sight that here everything is functional and practical yet comfortable and elegant. It is a perfect destination for a group of friends or families with children.

The first floor has a spacious living room divided by its furnishings into zones. There is a separate u-shape kitchen . There is everything you need for food preparation and to enjoy your meal: modern domestic appliances (electric stove-top, kettle, blender, toaster, microwave, oven, and fridge), tableware, cutlery and a large serving table. The dining area comes with a wooden dining table with six chairs. The lounge area has comfortable sofas with brightly coloured upholstery and a coffee table of a dark chocolate colour. There is a separate room for film viewing or parties and furnished with a huge U-shaped sofa and a state-of-the-art home theatre (wide plasma screen TV, audio system, and DVD/CD player). Bright sofa cushions and a coffee table made up from coloured cubes resembling a toy construction set create a special atmosphere.

The entire second floor features three bedrooms and auxiliary rooms. The main bedroom comes with a double bed and en-suite bathroom with a bathtub. The other two bedrooms share a bathroom with a shower. One of these bedrooms is fitted with a double bed, while the other one has two single beds. Each bedroom has an air-conditioner, TV, DVD player and a balcony with a view of the garden or the pool.

Rentals per week:
Low season 40,000 ТНВ
High season 45,000 ТНВ
During the peak season, the minimal rental period is 10 nights so no weekly rate is offered.

Monthly rate on request.


Details
Price exclude: Cleaning 2 time per week, Electricity, Water.
Price include: Cleaning 1 time per week, Internet, TV.
Seasons
| | |
| --- | --- |
| Peak seasons | 16.12 – 20.01 |
| High seasons | 20.01 – 30.04, 01.07 – 14.09 |
| Low seasons | 01.05 – 30.06, 15.09 – 15.12 |
Price details
Seasons
Day
Month
Peak seasons
10 000

฿

/ 3 bedrooms

High seasons
8 000

฿

/ 3 bedrooms

Low seasons
6 300

฿

/ 3 bedrooms

90 000

฿

/ 3 bedrooms

Please be informed that rates are subject to change without prior notice unless you have confirmed reservation from Sun Way Samui. Kindly contact us to receive accurate rates for your period of stay before making the reservation.
January 2020
29
30
31
1
2
3
4
5
6
7
8
9
10
11
12
13
14
15
16
17
18
19
20
21
22
23
24
25
26
27
28
29
30
31
1
2
3
4
5
6
7
8
February 2020
26
27
28
29
30
31
1
2
3
4
5
6
7
8
9
10
11
12
13
14
15
16
17
18
19
20
21
22
23
24
25
26
27
28
29
1
2
3
4
5
6
7
March 2020
23
24
25
26
27
28
29
1
2
3
4
5
6
7
8
9
10
11
12
13
14
15
16
17
18
19
20
21
22
23
24
25
26
27
28
29
30
31
1
2
3
4
April 2020
29
30
31
1
2
3
4
5
6
7
8
9
10
11
12
13
14
15
16
17
18
19
20
21
22
23
24
25
26
27
28
29
30
1
2
3
4
5
6
7
8
9
May 2020
26
27
28
29
30
1
2
3
4
5
6
7
8
9
10
11
12
13
14
15
16
17
18
19
20
21
22
23
24
25
26
27
28
29
30
31
1
2
3
4
5
6
June 2020
31
1
2
3
4
5
6
7
8
9
10
11
12
13
14
15
16
17
18
19
20
21
22
23
24
25
26
27
28
29
30
1
2
3
4
5
6
7
8
9
10
11
July 2020
28
29
30
1
2
3
4
5
6
7
8
9
10
11
12
13
14
15
16
17
18
19
20
21
22
23
24
25
26
27
28
29
30
31
1
2
3
4
5
6
7
8
August 2020
26
27
28
29
30
31
1
2
3
4
5
6
7
8
9
10
11
12
13
14
15
16
17
18
19
20
21
22
23
24
25
26
27
28
29
30
31
1
2
3
4
5
September 2020
30
31
1
2
3
4
5
6
7
8
9
10
11
12
13
14
15
16
17
18
19
20
21
22
23
24
25
26
27
28
29
30
1
2
3
4
5
6
7
8
9
10
October 2020
27
28
29
30
1
2
3
4
5
6
7
8
9
10
11
12
13
14
15
16
17
18
19
20
21
22
23
24
25
26
27
28
29
30
31
1
2
3
4
5
6
7
November 2020
25
26
27
28
29
30
31
1
2
3
4
5
6
7
8
9
10
11
12
13
14
15
16
17
18
19
20
21
22
23
24
25
26
27
28
29
30
1
2
3
4
5
December 2020
29
30
1
2
3
4
5
6
7
8
9
10
11
12
13
14
15
16
17
18
19
20
21
22
23
24
25
26
27
28
29
30
31
1
2
3
4
5
6
7
8
9